$

28.00

$28.00
Lunar
|
Sleep Aid
IT'S-ON-US

MONEY-BACK GUARANTEE

Many companies offer a money-back guarantee because they know the majority of dissatisfied customers aren't going to go through the hassle of actually returning the product to get their money back.

We don't play these games because we don't have to, the quality of our products and services makes it unnecessary.

If you order any of our products or services and don't like it, just notify us and we'll give you a prompt and courteous refund on the spot. No complicated forms or hoops to jump through.

To protect ourselves from fraud, the It's-On-Us guarantee is only valid for first time purchases of supplements, and redeemable up to three months after purchase. If you bought more than one bottle of a supplement on your first purchase and don't like it, we would ask that you send the unopened bottles back to us for a refund because we can put them back into our sellable inventory.
Together, the clinically effective dosages of glycine, lemon balm extract, and melatonin reduce the amount of time it takes to fall asleep, improve sleep quality, and reduce feelings of anxiety and stress, and the rutaecarpine counteracts the effects of caffeine, which remains in the body for much longer than many people realize and can greatly interfere with sleep.
LUNAR is also naturally sweetened and flavored and contains no artificial food dyes, fillers, or other unnecessary junk.
All that is why it has over 180 reviews from customers on Amazon.com with a 4-star average, and another 110+ on our websites, also with a 4-star average.
What LUNAR is not, though, is cheap, so if you're concerned about the price, I understand--you can get a sleep supplement for a bit less. Remember that you get what you pay for, though, so generally speaking, the cheaper a supplement is, the less effective the formulation.
And if you're still a bit skeptical of trying something new or if you've just been let down by sleep supplements one too many times in the past, you're definitely not alone, and I have good news for you:
Place your order now and if you don't absolutely love LUNAR, just let us know and we'll give you a full refund on the spot. No complicated forms and no return necessary.
You really can't lose, so order now and get ready to enjoy deeper and more restful sleep, and to wake up feeling more energized and refreshed.
Ingredients & Use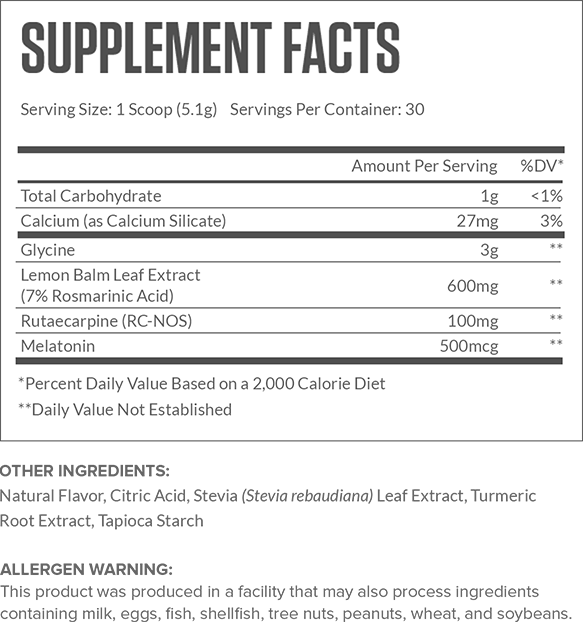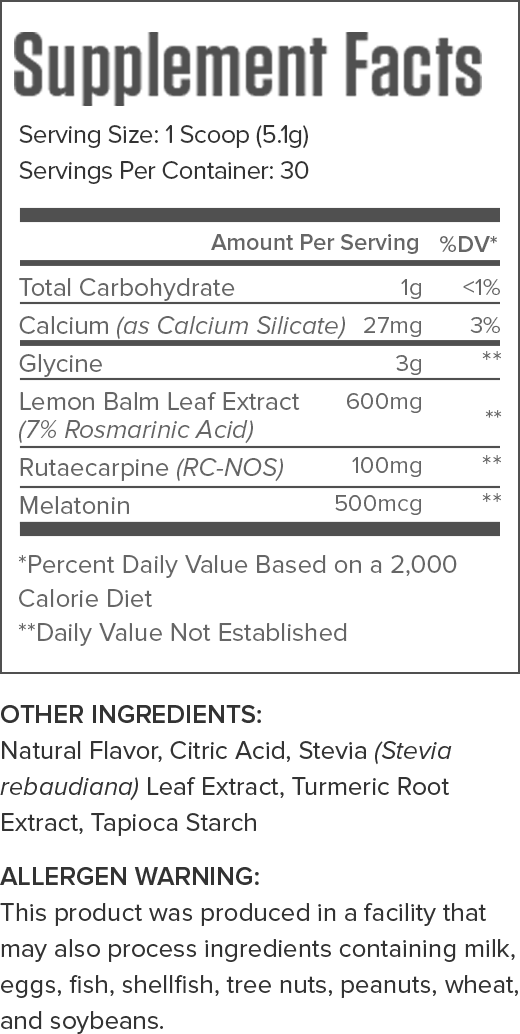 Suggested Use
Mix 1 scoop with 8-10 oz of water or your preferred beverage 30-45 minutes before bed. Lunar can be used daily without harm, but by using it less frequently, you will maximize its effectiveness. We recommend that you use Lunar up to three times per week on nights where good sleep is particularly important.
Warning
May cause drowsiness, be careful when driving a motor vehicle or operating machinery. Check with a qualified healthcare professional before using this product if you are under 18 years of age or if you have any pre-existing medical conditions and/or are taking any prescription medication(s).
KEEP OUT OF REACH OF CHILDREN. STORE IN A COOL, DRY PLACE. DO NOT USE IF SAFETY SEAL IS BROKEN OR MISSING.
WHAT THE EXPERTS SAY
What the Industry Experts Are Saying About LEGION
Previous
Dr. Spencer Nadolsky

Author and founder of FatLossPrescription.com and LeanerLiving.com

"There are a lot of sleazy supplement companies out there, but Legion is not one of them. Their products are free of fillers and inactive ingredients and they take the time (and money) to test them with independent labs to ensure you're getting what you pay for."

Ben Greenfield

NYT Best Selling Author and Ironman Triathlete

"Mike makes clean products. Period. His Legion line is something you can consume guilt-free, without any hidden fillers, artificial sweeteners or chemicals. Better yet, it's designed not just for adequacy, but for performance. I highly recommend."

Greg O'Gallagher

Founder of Kinobody

"LEGION really is a top-notch supplement brand and I'm thoroughly impressed with the quality and integrity of their products and their no hype and no pseudo-science' approach. If you're thinking about taking supplements, this is a company you can trust."

Chad Howse

Founder of Chad Howse Fitness

"I'm big fan of LEGION's. One of the few companies I'd highly recommend for anyone looking to get real results while not wasting any money."
Next