"What's new with you?"
That's a question I'm often asked, and it gave me an idea:
I should start doing monthly updates where I humblebrag about frivolities in a desperate bid to soothe my feelings of incompetence and inadequacy.
I mean, that's what most fitness "influencers" (ugh) use social media for, so why not do it here as well?
So exciting! Where shall we begin?
Well, GQ wants to feature me in their upcoming "hottest trainers alive" issue, which is obviously a huge mistake. I hope they're good at Photoshop!
I've been traveling quite a bit as well, and it still amazes me that I can be in Prague, London, and the Beverly Hills Whole Foods all in one day. Technology boggles my mind!
And speaking of travel, I totally walked down the wrong escalator at the airport yesterday from all the camera flashes. Go me!
I don't know about you, but I totally feel better about myself now, which means it's high time to go back to my normal daily routine of mindlessly browsing Reddit and arguing with strangers on Twitter.
…
Okay so if you've made it this far, I like you because you tolerate my terrible jokes. 🙂
Seriously though I do get asked fairly frequently what the heck I'm up to and what's next for Muscle for Life, Legion, and the rest of my playthings, and it did give me the idea to do a monthly update to fill everyone in.
This is the obviously first of these updates, so let's get to the sauce.
A new book is on the way!
I promised you I'd get back to my roots this year (writing), and I've been at the coalface for months now working this new project, which is locked, loaded, and ready to launch August 30th.
As you can see, it's called The Little Black Book of Workout Motivation, but here's the gist:
This book is a distillation of the most important things I've learned about the "inner game" of creating a body and life you can be proud of. It contains wisdom and insights from hundreds of scientific studies and scores of legendary artists, authors, entrepreneurs, philosophers, and generals, as well as my own biggest "a-ha" moments—the ones that have helped steer me to success as an author, entrepreneur, husband, father, and individual.
I went all out with this new book and dare say it's one of my best yet, inside and out, but in the end, that's for you to decide. Expect more ear bending on this soon. 🙂
I'm slaving away on the 3rd editions of Bigger & Thinner Leaner Stronger.
I'm slightly ashamed to say that it has been four years since I last updated my flagship books for men and women, but better late than never, right?
The good news is these new third editions will be well worth the wait. They're not your typical "new cover and foreword" very fake news hack jobs.
They're complete rewrites, from the first chapters to the last, and I'll just say this:
If you liked the current edition of BLS or TLS, you're going to be blown away by 3.0.
I've been keeping a list of fantastic reader suggestions and questions for years now, as well as my own list, and these new editions are going to incorporate everything and more.
If I'm being 100% honest, I want these new books to go down as the greatest fitness books ever written, and while that may or may not happen, they are going to be the absolute best fitness books I'm currently capable of writing.
At this point you're probably wondering what and how much is going to change, and the short answer is the core information, techniques, and programming won't be changing all that much, but all of the explanations and implementations are going to be refreshed and updated to make everything as clear and actionable as possible.
So, as far as progress goes, I'm about 95% through the first draft of TLS 3.0 and will be finishing the second draft this week. Then, it's a couple weeks of audiobook recording (yup, doing it myself this time), followed by 4 to 6 weeks of logistics (new digital and print-ready files, etc.), during which I'll be blitzing my way through the same process with BLS.
All that means that with a little luck, TLS 3.0 will be live in November, followed closely by BLS 3.0.
Legion's protein bars are on the runway!
And they look as sexy as they taste. Check this out:
What do you think? Let me know in the comments below!
Hopefully I've whetted your appetite because in just 10 to 12 weeks (boo, production and shipping times), you'll be able to get your hands on 100% natural protein bars that…
Contain 20 grams of whey isolate and hydrolysate and pea protein (no cheapskate milk or soy protein)

Contain 38 grams of nutritious food-based carbs and prebiotic fiber

Contain just 6 grams of fat and 5 grams of sugar

Contain NO artificial sweeteners, colors, or flavoring

And last but most definitely not least, are absolutely DELICIOUS
How delicious, you're wondering? Well, if this isn't you after your first bite…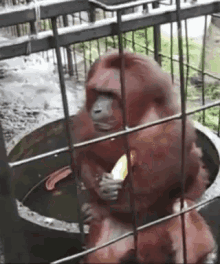 …then you can send it back to me and I'll eat it covered in ketchup and mustard. On Instagram. 🙂
Seriously though. Get ready to break up with your current protein bar. My grass is greener.
I could keep rambling but I'll stop here. Reddit and Twitter are singing their sweet songs and who am I to resist?
P.S. Some dude kidnapped a scientist to make his dog immortal. Can you guess where?
FLORIDA. Always Florida. Our country's moist most dangly bits…
Thanks again for all of your support, and if you're half as excited for everything we have in store as I am, share this article on Facebook, Twitter, Pinterest, or wherever your favorite online hangout is.
If you want a "paint-by-numbers," step-by-step blueprint for building a muscular, lean, strong body...faster than you ever thought possible...then you want to check out my bestselling books.
Here's a little sneak peek of what you'll learn inside...
The 7 biggest muscle building myths & mistakes that keep guys small, weak, and frustrated. (These BS lies are pushed by all the big magazines and even by many trainers.)
How to build meal plans that allow you to build muscle, lose fat, and get healthy with ease…eating foods you love (yes, including those deemed "unclean" by certain "gurus")…and never feeling starved, deprived, or like you're "on a diet."
The 5 biggest fat loss myths & mistakes that keep women overweight, disappointed, and confused. (These BS lies are pushed by all the big magazines and even by many trainers.)
An all-in-one training system that delivers MAXIMUM results for your efforts…spending no more than 3 to 6 hours in the gym every week…doing workouts that energize you, not wipe you out.
A no-BS guide to supplements that will save you hundreds if not THOUSANDS of dollars each year that you would've wasted on products that are nothing more than bunk science and marketing hype.
And a whole lot more!
The bottom line is you CAN achieve that "Hollywood body" without having your life revolve around it. No long hours in the gym, no starving yourself, and no grueling cardio that turns your stomach.
My book will show you how. Get it today and let's build a body you can be proud of.
Bigger Leaner Stronger
Thinner Leaner Stronger